Company Profile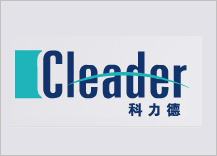 Shanghai Jieqi Cleaning Equipment Co., Ltd. (formerly Shanghai Shuangchuangyuan Environmental Protection Technology Co., Ltd.) was founded in August 2009. It is located in Jiading District, Shanghai. A new modern enterprise integrating environmental protection equipment R & D, production, sales and service. 民族品牌。 Cleader is a letter group of Clean & leader, representing the company 's national brand dedicated to building top clean leaders . Adhering to the corporate tenet of "society as the root and environmental protection as the core", the company is market-oriented and customer-centric, and is committed to providing the public with convenient, environmentally friendly, economical and practical modern high-tech products.
        The company is the first in the industry to pass CE, ISO9001: 2008 quality system certification and FDA (US Food and Drug Administration) testing certification, maintaining a good reputation in the industry. The company has a professional-level R & D laboratory. At present, it has successfully developed products such as scrubbing machines, scrubbing machines, polishing machines, refurbishing machines, and has obtained a number of national technology patents. After more than a year of hard work, the Cleader brand cleaning equipment has been recognized and praised by the vast majority of users, and sales outlets have been located in many regions in China.
company name:

Shanghai Suchuangyuan Environmental Protection Technology Co., Ltd.
contact number:
021-59975370
Contact Fax:
021-59975369
contact address:
No.146 Seed Farm, Huating Village, Jiading District, Shanghai
Postal code:
wyj@sccet.com