Company Profile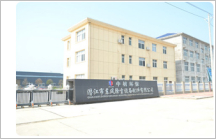 <a href="http://www.qjdfcc.com/" style="margin: 0px; padding: 0px; color: rgb(51, 51, 51); text-decoration: none; "> Dongfeng, Qianjiang City Dedusting Equipment Fittings Co., Ltd. </a> was established in July 2002. The company's legal representative is Chen Weihong. The company is located at 109 Hanlin Road, Yangshi Industrial Park, Qianjiang City. It is 500m away from Yihuang Expressway, with beautiful environment and convenient transportation.
Our company is a professional manufacturer of dust removal equipment and accessories. In 2015, the company newly built two 5760㎡ standard factory buildings, one 1400㎡ warehouse, one 940㎡ office building, and 1200㎡ employee activity center and dormitory. One new production line with an annual output of 1 million dust-removing cloth bags, bag cages and 100,000 unloaders was added. The company produces all kinds of high-quality dust collectors, unloaders, bag cages, filter bags and various dust removal equipment parts and accessories. There are more than 20 varieties and more than 300 specifications of products such as 100,000 unloaders in each series. Widely used in petroleum, chemical, power, metallurgy, building materials, food, pharmaceutical, tobacco and other industries. Product quality is good, the effect is good, won the praise of the majority of users.
The company provides high-quality products and good services to new and old customers with strong funds, first-class scientific research and technical strength, and an outstanding team and courage to develop markets and service markets.
company name:

Qianjiang Dongfeng Dedusting Equipment Fittings Co., Ltd.
contact number:
0728-6402589
Contact Fax:
0728-6402589
contact address:
No.109 Hanlin Road, Yangshi Industrial Park, Qianjiang City