Product Catalog
skeleton
Product Categories:
Dust removal and desulfurization equipment / framework

product description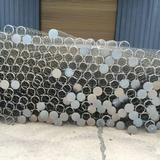 The skeleton is the "rib" of the filter bag. It should be light, smooth and straight so that the filter bag is not damaged and easy to install and maintain.
The skeleton is divided into a flat skeleton, a round cage skeleton, and an envelope skeleton.
Surface treatments include galvanized framework, silicone framework, and stainless steel framework.
company name:

Qianjiang Dongfeng Dedusting Equipment Fittings Co., Ltd.
contact number:
0728-6402589
Contact Fax:
0728-6402589
contact address:
No.109 Hanlin Road, Yangshi Industrial Park, Qianjiang City